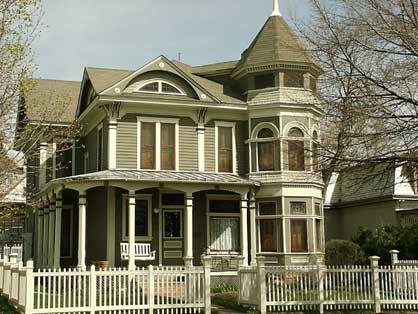 Mork and Mindy's House, 14th and Spruce Street, Boulder CO.
Sutherland Painting Company painted and detailed this house shortly before it was selected as the home of Mork and Mindy in the television series. The original painting included finely detailed architectural features, painting and woodwork restoration. The fine detailing and painting was the component that pulled the whole project together and elevated this work to the high quality status it is known for.
Over time this house has since been repainted, but Sutherland Painting Co. can turn your house into a series show piece too.
Call or e-mail us today to see what Sutherland Painting Company can do for your project.