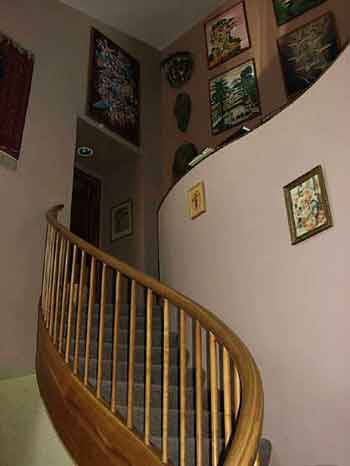 Single Family Residence in Boulder CO.
This is a finely detailed house the owners are very proud of. Scope of work included coordination of painting colors, renovation and carpentry work.
The building is in the shape of a pentagon, so there are lots of angles which created obstacles that had to be carefully managed. At least twelve different colors are used throughout the design in order to mitigate the angles and pull off the desired look.
Care had to be taken not to damage the fine woodwork found throughout the project.
Oil based paints were used for the doors in this project to provide just the right look. Oil base is more difficult and labor intensive to work with, but renders a superior finished product.
This house is currently on the market for just under one million dollars.