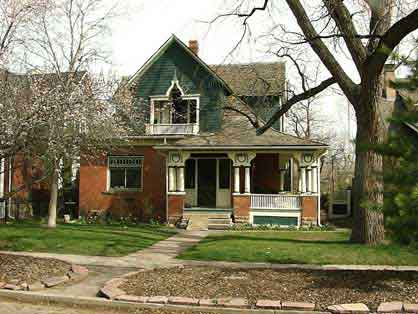 A doctor's home in Boulder. This building is on the National Historic Register.
A private residence located in the heart of one of Boulder's downtown historic districts.
This job included painting and some restoration work on the fascade and porch.
The correct treatment of the detailing was very important to pull out the true character of this house while perserving the original feel of the architecture.
Color selection was very important and much time was spent matching colors and making sure the details were completed to the satisfaction of the owners. A permit was necessary because this building is listed on the historic register.
Click here to see the porch detail