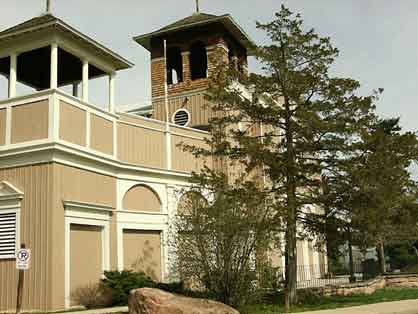 Chautauqua Performance Hall Renovations.
Chautauqua Performance hall is an icon in Boulder. It is a well known site and a prominent historical site visited by many local and out of town visitors.
Chautauqua Performance hall is also on the National Register of Historical Buildings. Nationally known artists of many different types have performed here every year.
Scope of this project includes renovation of performance hall and adjacent summer homes. Clean work, on time performance and a tidy job site contributed to a finely detailed restoration of this historic architecture. Sutherland Painting Company has been the primary painting contractor for several years.
Rick Sutherland, the owner of Sutherland Painting Co. was featured on the front page of the Boulder Daily Camera (see photo here) as he conducted the restoration and painting of this building.
Chautauqua Performance hall is an example of the bigger commercial projects Sutherland Painting has completed on time and to the complete satisfaction of the customer.
Sutherland Painting has renovated this building twice over the 15 year period. This project required a boom to complete the work on the highest reaches of this project. Sutherland Painting is the main painting contractor for Chautauqua. Included are some of the Summer homes. This is an ongoing project.